The Bird Information Center Texel is the specialist in the Netherlands when it comes to binoculars and telescopes. Here, you'll find a large selection of optics as well as independent expert advice from people who use binoculars in the field themselves. You'll also be able to test the binoculars on the many birds that can be viewed from the centre's garden. This way, you'll be able to find which binoculars are perfect for you.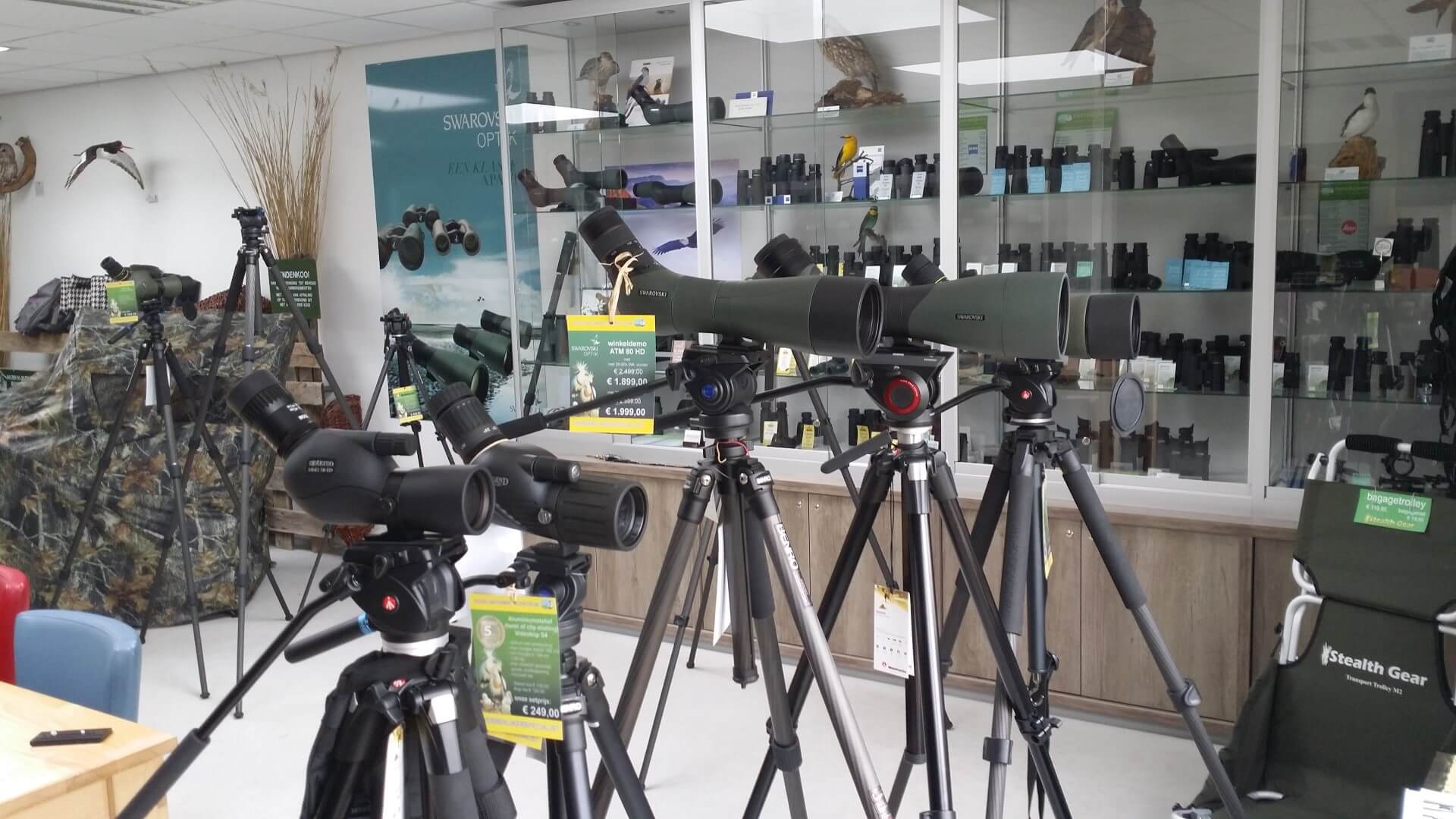 During the Wadden Islands Bird Festival, the Bird Information Centre will be hosting the greatest optics show. Makes such as Swarovski Optik, Zeiss, Leica, Opticron, Meopta and Bynolyt will be on-hand with their experts to answer any questions about their products.
As always, you can also visit the Bird Information Centre to get your binoculars or telescope cleaned. Dirty binoculars can compromise your viewing pleasure, and incorrect cleaning can even cause damage. Ask an expert to explain how you can clean your optics safely. We also stock a number of cleaning kits to help keep your optics in top condition. Clean binoculars will increase your viewing pleasure in the field.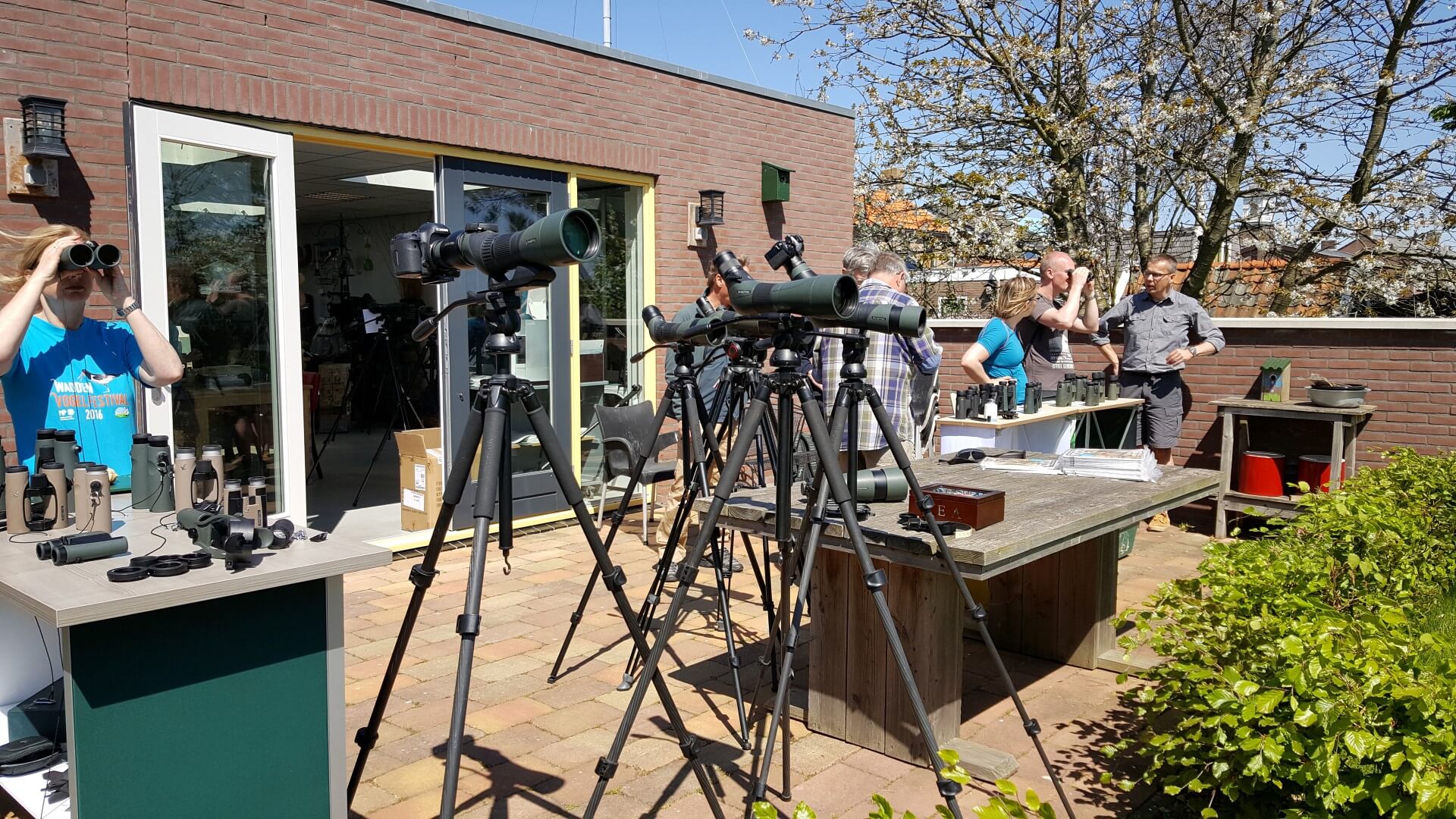 If you have an old binocular, you can always ask about part-exchange. If you simply want your unused binoculars to be put to good use, hand them into the Bird Information Centre Texel and we will ensure these go into the BirdLife Netherlands second-hand binocular scheme. The donated binoculars are checked and those suitable go to countries overseas where the protection of birds is still in its infancy, so your old binoculars could directly help in the protection of wildlife in these countries.
The Bird Information Centre is open from Monday to Saturday from 10 am – 6 pm throughout the year. During the Wadden Islands Bird Festival we are open the entire weekend from 9 am – 6 pm, even on Sunday.
Also check out our web shop at the Bird Information Centre.