On 7 and 8 May 2016, the first-ever Wadden Islands Bird Festival was held on Texel. Organised by the Bird Information Centre and the National Park Dunes of Texel, the event was a big success thanks partly to the weather. An estimated 3,000-3,500 people visited at least one of the birdwatching points and enjoyed the rich diversity of birds that Texel is known for. In addition, around 1,300 Euros was collected for a new birdwatching point on Texel. For both expert and novice birdwatchers this was a unique weekend during which many excursions and special birdwatching points with binoculars and telescopes were organised to give everyone the opportunity to see breeding and migrating birds at close quarters. About 180 species of birds were seen during the weekend, including a number of special species that are not often seen on Texel such as Osprey, Spotted Crake, Red-footed Falcon, Wryneck, Hoopoe, Red-breasted Flycatcher, Pallid Harrier, Montagu's Harrier, Short-eared Owl and White-winged Tern. The diversity of Texel's flora and fauna is for many the reason to visit the island. The Wadden Islands Bird Festival was supported by Natuurmonumenten, Staatsbosbeheer, Ecomare, Roots and Dutch Birding.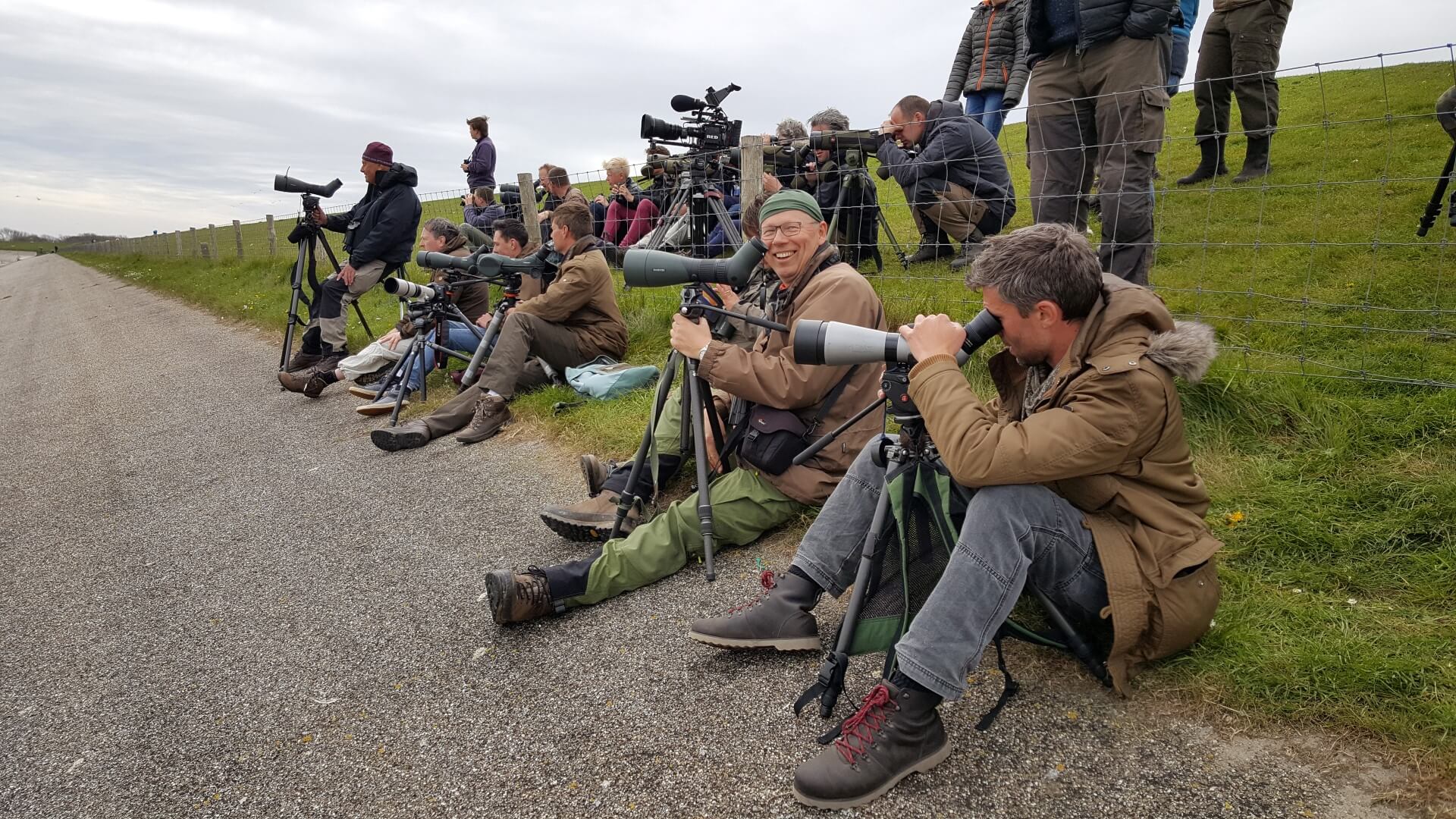 Texel is a great place to watch birds and a hotspot for rarities, something that the National Park Dunes of Texel, the Bird Information Centre and nature organisations want to publicise. With the Wadden Islands Bird Festival, the organisers hope to get more people interested in nature and to develop a love for birds. The festival was well-visited. In special locations like De Geul and De Slufter, visitors were treated to breeding Cormorants, several Ospreys and a Black Stork. Visitors to Utopia could admire breeding Sandwich Terns and enjoy views over the Wadden Sea with many thousands of waders. The fully refurbished duck decoy at the Spang was also well-visited. On Saturday, all Texel's nature organisations were present at the outdoor festival market. The Bird Information Centre in De Cocksdorp formed the nerve centre of the Wadden Islands Bird Festival, organising many excursions, birdwatchers' market and optics show.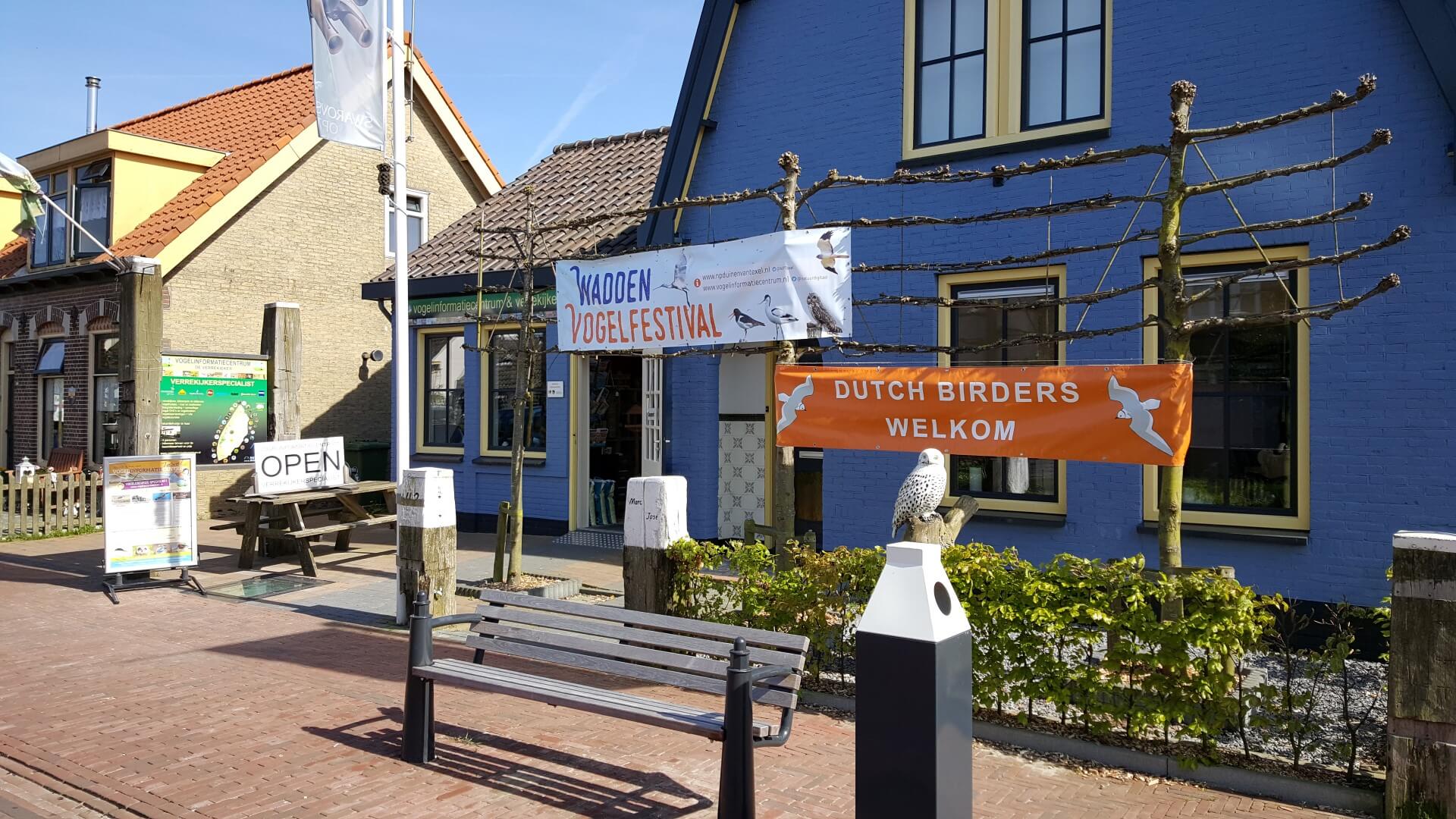 As part of the Dutch Birding Weekend, the Bird Information Centre offered prizes of binoculars to the birdwatchers who discovered the rarest birds during the weekend. On Saturday the binoculars went to Vivian Jacobs for her discovery of a Red-footed Falcon and on Sunday the binoculars went to Caroline Walta for her discovery of the White-winged Tern.
The Wadden Islands Bird Festival helped contribute towards the construction of a new bird birdwatching screen at the Renvogelveld next to dune park De Robbenjager.
Monica Ralling from the National Park Dunes of Texel and Marc Plomp from the Bird Information Centre talk about the success of the event. "As far as we are concerned, the Wadden Islands Bird Festival will be a recurring event".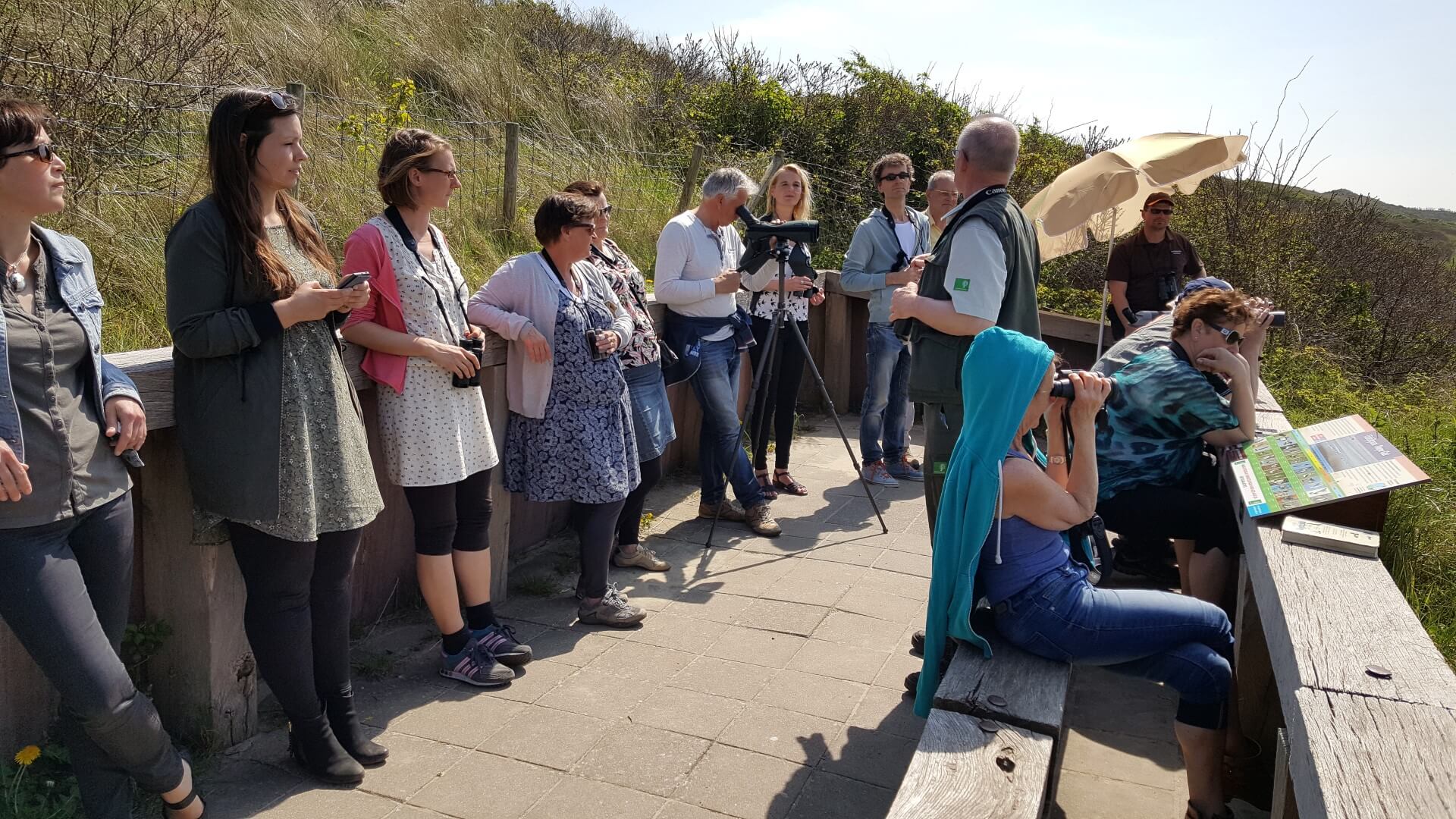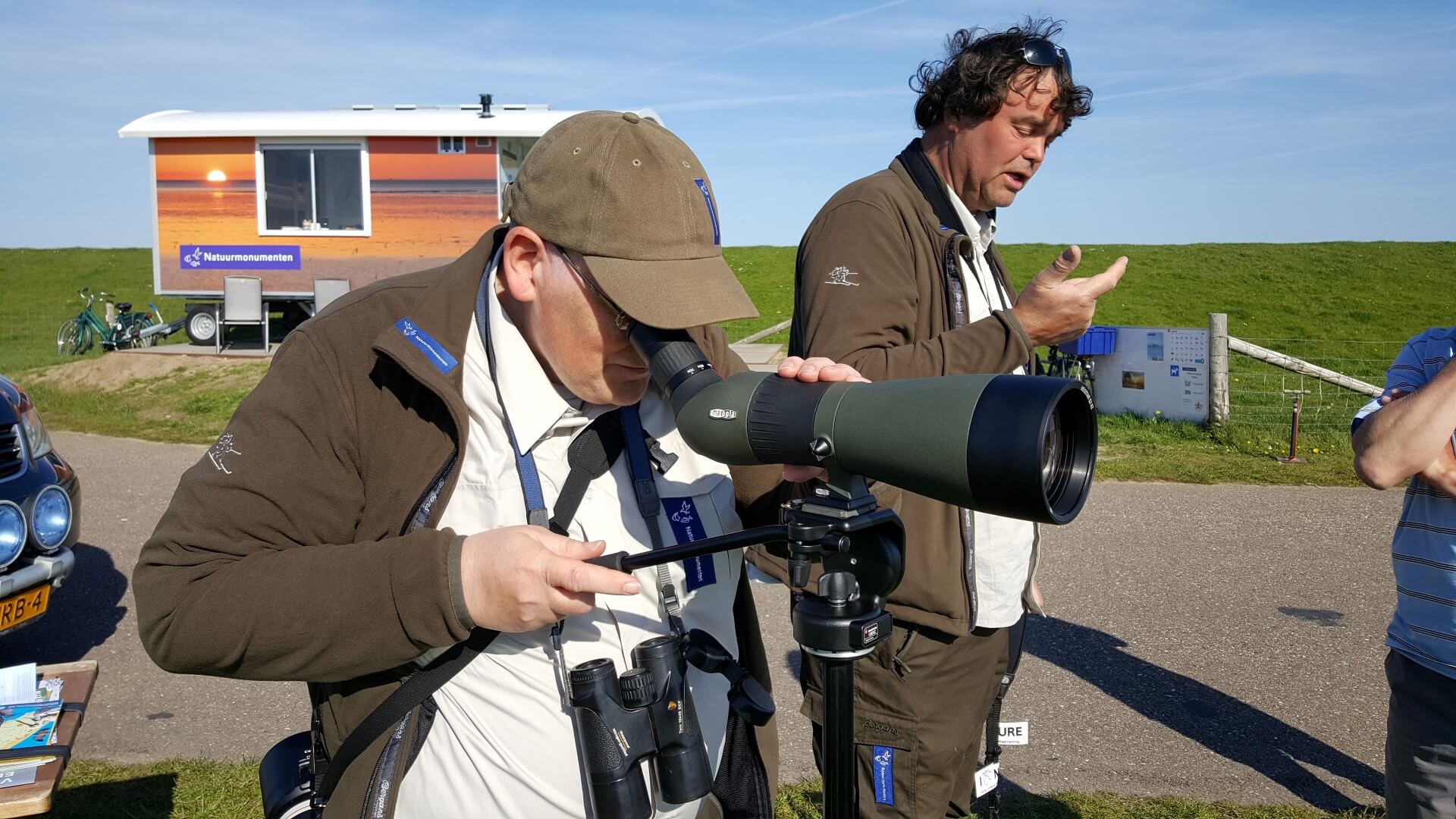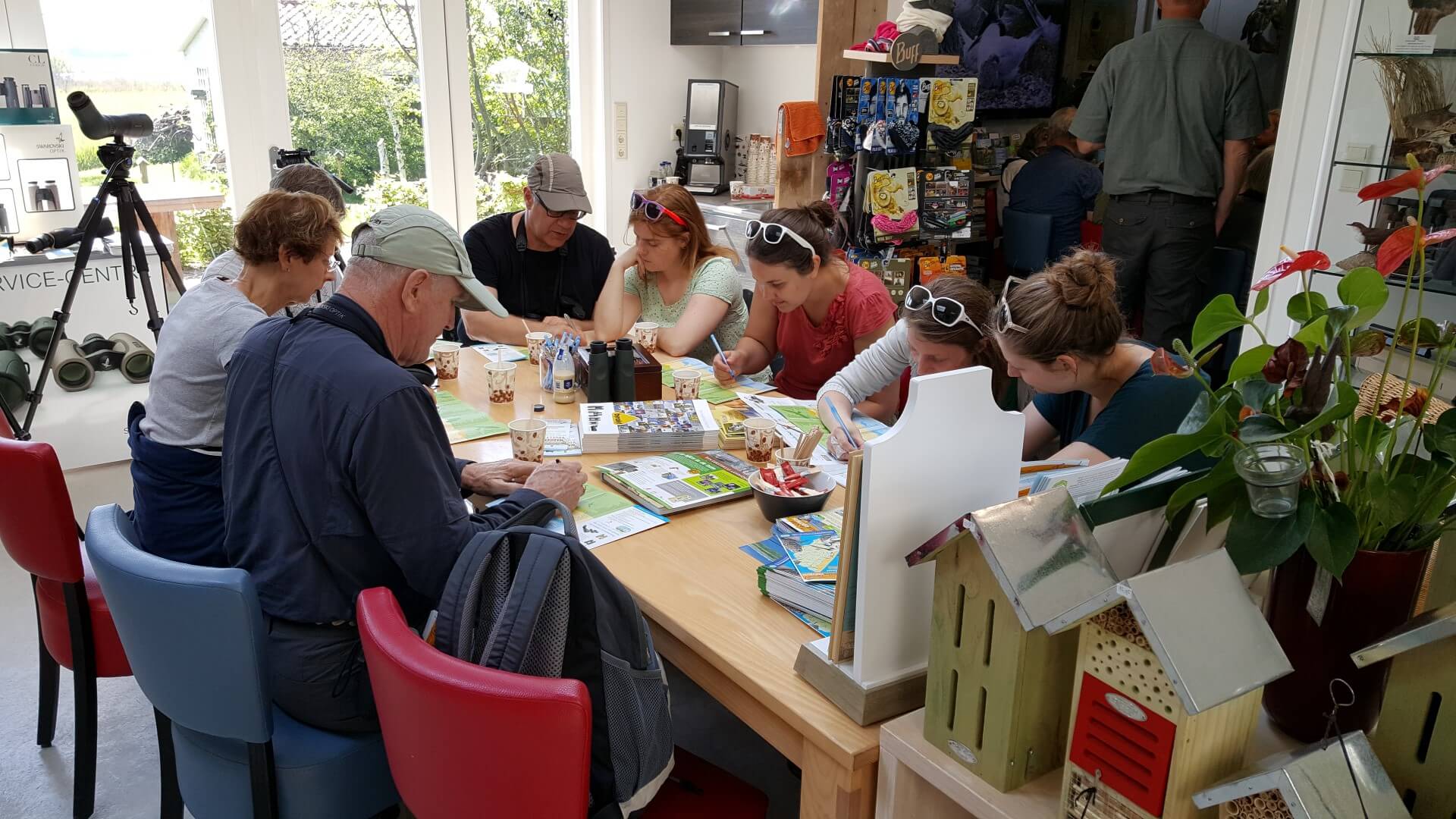 Paul Böhre of the Dutch 'Vogels' magazine returned from a very successful birdwatching excursion. In 2017, Paul will also lead several excursions.