Situated on the southern edge of the tidal bay the Mokbaai and within the beautiful Dune of Texel National Park, this birdwatching point has great views over the freshwater pools of the Geulplas and the tidal Mokbaai.

Species such as Bar-tailed Godwit, Turnstone, Dunlin, Golden Plover, Whimbrel, Whitethroat, Bluethroat, Spoonbill, Cormorant, Gadwall, Shelduck and even Osprey can be expected from this viewpoint. It is possible to walk around the two lakes of the Horsmeertjes or to the dunes of the Hors.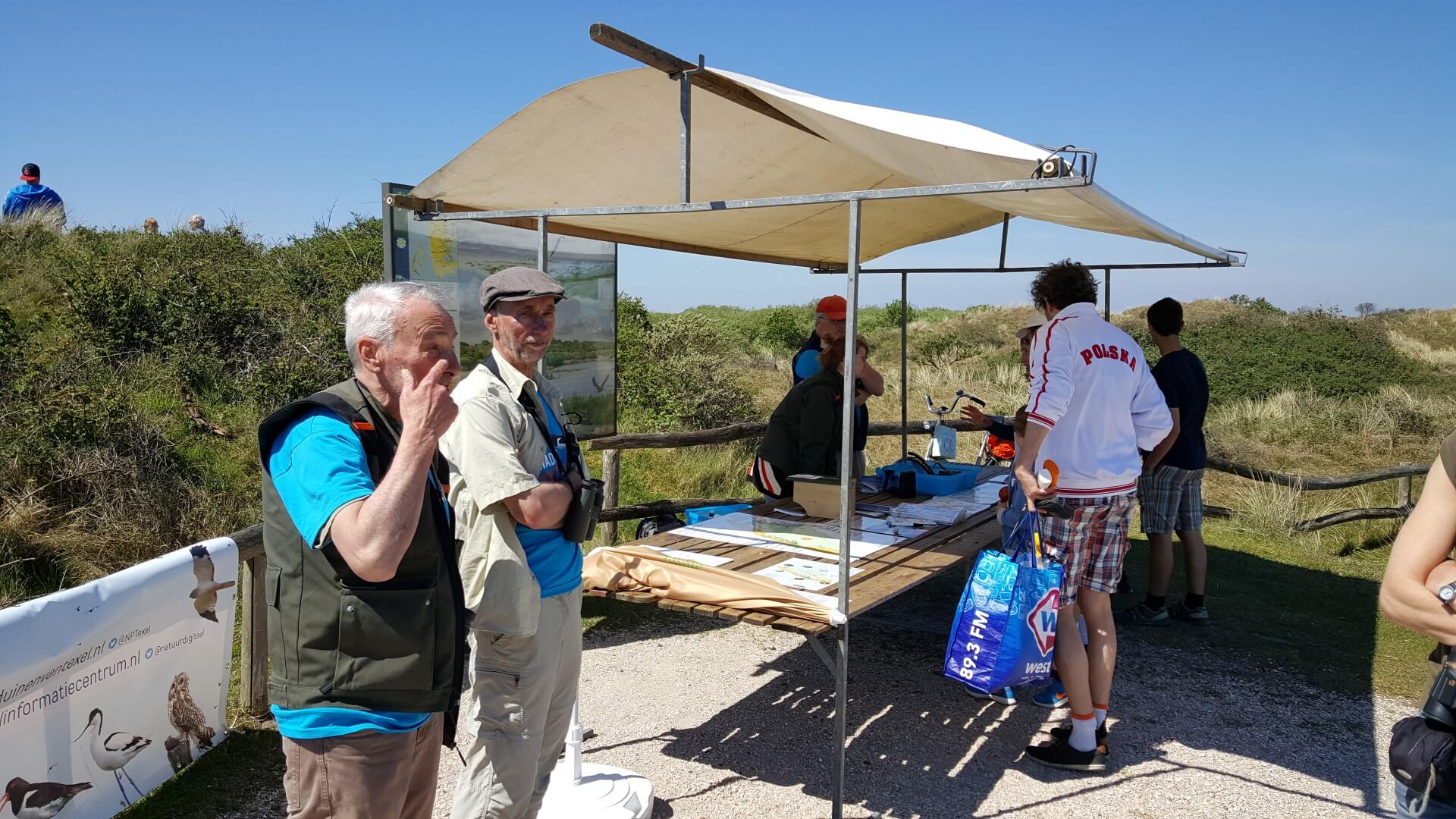 Volunteers from Staatsbosbeheer and the local bird club on Texel will be on hand to provide all the information you need.